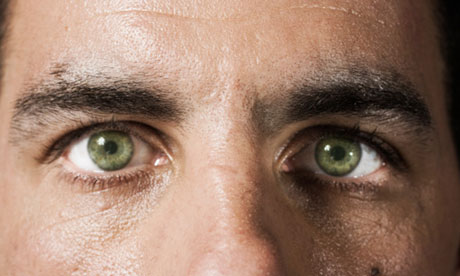 After whats been a busy week in work and publications, We look towards the healthier gold price and general sentiment.
Are miners and natural resource stocks feeling less painful or is this just a feeling I'm getting?
This week I caught up with David Lenigas executive chairman of Afriag you can find the story here:
http://www.shareprophets.com/views/1108/afriag-something-brewing
This led to a really interesting Q&A which reveals some staggering facts about the company's Bod, Lenigas link here:
http://www.shareprophets.com/views/1137/afriag-qa-with-its-chairman-david-lenigas
After a brief chat to a few associates i respect within the retail i was drawn to Lekoil which I believe to be a early life play with some bumper figures and high profile joint ventures link and piece below
Shares in AIM listed oil junior Lekoil (LEK) are currently trading just off year lows of 35p. You may say that this is not unusual in the current climate but hang on, let's review what is actually going on here for the company which is now capitalised at £84 million.
The company has just raised funds at 39p - £13.2 million. That announcement last week comes not long after the company raised£32 million on its 17th at 2013 AIM admission at 40p.
The net proceeds of the latest placing will be used to fund the drilling and testing of the sidetrack well: Ogo-1 ST, on the OPL310 licence offshore Nigeria, as referenced in the announcement dated 26 June 2013, as well as for general working capital purposes.
The Placing will be conducted in two stages, with the First Placing Shares being placed using the Directors' existing authority to allot shares for cash on a non pre-emptive basis, as granted at Lekoil's most recent EGM, and the Second Placing Shares being placed conditionally upon, inter alia, the passing of the Resolutions at the Extraordinary General Meeting to be held on 7 August 2013.
Since the IPO Lekoil has already delivered some pretty cracking drilling news from Ogo-1 where it has drilled to a total measured depth of 10,518ft (10,402ft true vertical depth subsea ("TVDSS")), and has encountered a gross hydrocarbon section of 524ft, with 216ft of apparent stacked, net pay. Lekoil has a 30% economic interest.
Afren, the operator, said that the well was targeting 78 million barrels of oil equivalents (mmboe) of gross P50 (50% chance of recovery) prospective resources, "but based on evidence to date, targeted resources are likely to be significantly in excess of previous estimates".
Lekoil also has a c6.5% interest in another block which is set to commence production in 2015 and where its unrisked reserve is c25 million barrels of oil equivalent.

It strikes me that the asset base, the exploration upside and the strong balance sheet are not discounted in the current share price. It has to be worth a flutter.
- See more at:
http://www.shareprophets.com/views/1134/lekoil-a-speculative-buy-at-385p#sthash.DLiIXpIB.dpuf
This was followed up by ADVFN Ofst.com here:
http://uk.advfn.com/one-free-share-tip/speculative-buy-lekoil-at-38-5p-says-doc-holiday/662
Having seemingly favoured natural resource this week against last weeks gold my quid buys on Medusa were stopped out tight at 130p. The company seems to be making the noise as is the sector that the down turn in gold is finished and the eventual bull run on gold looking closer by the day.
I'll be looking to collect more gold stocks with tight business stratgies with good production figures and cash costs.
Medusa to me fits the bill so won't be out to long, Keep eyes on VGM,SHG,ORE,NMG,AVM,POG and MML to name a few.
In actual fact I believe that NMG are at a real pivotal point to either slide back or push onwards into a breakout. Eyes on the 21Dsma X 50Dsma and the 50Dsma X 200Dsma golden cross - Buy signal, Rsi still in tact, should that fail then a trip back to 50's is in order for the lesser push towards a bullish trend reversal and confirmation.
You have my usual reminder on Zanaga Iron Ore (Zioc) potential multibagger. Buy today @11p
I'll be writing more over the weekend but to complete this weeks publications we have Aim listed New World Oil - The company has dicked P.I's but the worm had to turn slightly and here is the coverage from 0.55p:
http://www.shareprophets.com/views/1115/new-world-oil-speculative-buy-at-055p
As always folks ' Stay grounded and lock in gains ' We are not in the bull market yet...
All the best Doc
https://twitter.com/DDS_Doc_Holiday
http://docslaymanschatter.blogspot.com/
Featured on SP.com
http://www.shareprophets.com/
Subscribe free for a daily share tip.
http://uk.advfn.com/one-free-share-tip/
Featured on Ofst every day.
http://uk.advfn.com/one-free-share-tip/tipsters
http://www.stockopedia.co.uk/contributors/sean-benn/
(These are but opinions derived from my own experiences and thoughts and do not adopted as statement of fact)