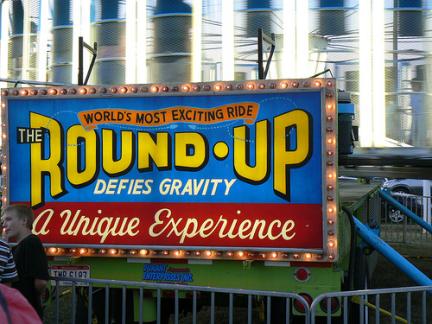 This week DocsLaymanChatter XV reviews the smallcap with what's hot and not.....
After the cooling off period of small cap miners again along with gold going as quiet as a nun in a monastery we look over some of the companies making the noise of further gains against those not so.
Before thrashing out the aim listed boomers and bust I'd like to address a few issues from the audio this week, After pondering my thoughts best how to break the news to private investors that the principle,strategies and theories are either slightly adrift or blatantly wrong. Without appearing a gobshite anymore than I do from time to time the real question has to be '' What do you actually know and understand confidently? enough to stake your future on it? ''
If we are to believe bulletin board morons or the vast majority of forum commentators the truth is '' Not many and not much ''
If we can face this head on by evolving with the forever changing carousel that is the markets then we increase our own chance of success significantly.
The audio blog is
here:
https://soundcloud.com/#doc-h-4/dlc-forum-mentality
(Browse the audios)
In most cases forum fodder develop a way to survive and feed off the crumbs left behind, whilst I don't suggest I hold a get rich quick scheme model I'm a huge fan of taking a defensive outlook with windows of aggresive risk in order to limit the exposure within the deathzone of ice capped stocks. We as investors have to understand the correlation between those that write/report often have agendas and motivations which perhaps is not in the best nature of YOU the P.I. - This would technically include myself.
Once you have drawn a blank canvass you then look to establish robust principles which work for you. Not every italian cut designer shirt looks as good on you as it does on its model....
Each week we talk about these very steps that help us preserve and grow our capital.
OK over to the round up from the week!
ECR Minerals - Technicals look to a positive early session Monday targeting 0.58p level.
FXPO - Longer swing up to 240p
POG - As with a bunch of gold stocks the cycle starts again and on doing so the value at 60-70p will be there for all to see. Similar story with AAZ and MML
BHR - Possible last aggressive decline before rebounding towards 1.4p
SOU - 7.5p targeting 12p easy swing with the drop consolidated and ready to move back up
SMDR - 20% gain to 120p If the techs breakdown then leave it alone
SAR - making recovery noise
GKP - back to 240p by Jan 2014
Please tune into the audio which will this week look at the psychology of private investors which is a further guide to forum mentality and placings, which are already up on the soundcloud page.
All the best
Doc
https://twitter.com/DDS_Doc_Holiday
http://docslaymanschatter.blogspot.com/
Featured on SP.com
http://www.shareprophets.com/