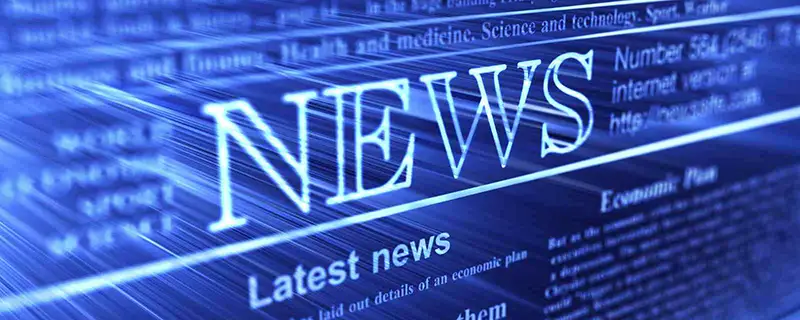 After what has clearly been a busy month and start of the 2014 I now intend to wind down somewhat for summer and write more in depth analysis on small-cap companies. I lost a few follows on my
twitter feed
when I moved up the ladder significantly into large capped companies, this was a deliberate effort to demonstrate that the principles applied know no bounds as long as you remain disciplined,dogged and determined. Ocado at 617p was about as good as it can get for me with regards to the big fish short bear cry however Tower (Trp) is a close runner up. It had been muted that I could only skin a cat one way or to be frank allegedly '' I was picking micro cap companies to manipulate '' I discussed this with a few people at the investor show and quiet typically refuse to hide away from difficult questions so rather than argue tooth and nail my moral stand point I simply believed that the calls further up the chain would vindicate me! I cannot be sure this remark won't be thrown at me again but for those that doubt my integrity find my publicly posted coverage
here
or across my twitter feed.
Tower Resources (Trp) 6.5p - Short Sell Currently 4.3p from a sub 4p take profits)
Ocado (Ocdo) 6.17p- Short Sell (Currently 328p)
Rolls Royce (RR.) 975p - Long (Closed out at 1050) Target high 1100+
A few we mulled over along with Tate and Lyle and one or two others, I'm firmly back in the driving seat and after a few questions thrown at Afriag chairman Lenigas I hold court on which way I'll take the responses as quiet clearly old Leni must have thought he had some minor victory when he announced '' Piss off Doc you know nothing about announcing news to the market '' Well I guess he has a point but then he doesn't have a very long memory as hours later he was sat barrel chested proclaiming why a company like his (I assume Lgo) and another well known small cap aim E&P company wouldn't merge.
In his words '' It would cost £1 million - why should/would shareholders have to foot the bill for that? ''
That's a great point indeed why should shareholders foot the bill for such stupid decisions? I leave you with this:
LGO pursued a "weak and thin" case....
Who picks up the costs accrued from a case that is weak or thin which failed at every stage? click here
I mean the markets are awash with contradictions from narcissistic egomaniacs who may believe a small skirmish provides short term bragging rights..... '' Wrong '' We know that the convoluted manner in which the markets are designed are such that making forward progress can be extremely tiresome, many retail investors kowtow to its heavy weighted demands but should you decide to set your barometer to grind then the rewards can breach all of your expectations.
As for Afriag well I hope that the management take on board the simple needs of its shareholders and move away from the '' Its ours '' mentality, to correct iceberg's blog (which I salute you for) Afiag is not co owned by Paul de Robillard and Dave Lenigas - It is owned by you the shareholder.
The company is an investment company which reversed into 3dr (The vehicle) the result was Scottish enterprise owned a chunk of the newly formed Afriag by default so saturated the market with there sell off. Clearly this and one or two personal issue's (the major shareholders '' not owners'') has held Afriag down. without any doubt the board are now aware what its investors need, we wait to see if DL will even open dialogue.
To coin a phrase by Virgil - '' They succeed because they think they can '' so at risk of sounding a condescending pretentious git I'll move on.
Paternoster Resource:
I covered PRS a few weeks ago when you could buy at 0.3p or a tad below, the company seems to be going through the motions again and from what looks to have been bottom. This time NL has forged a relationship which meant that getting the paternoster word out was easier.
Click here
coupled with EOY results due anytime and a change in direction of Asta,Andiamo,Nap and one or two other projects it seemed bonkers that the SP languished at the sub 0.30p level
African Potash: I mentioned Afpo in dispatches over on the shareprophets and have been asked why is the Sp preforming so badly after a great rise up from 2 to 4p. I guess the attention is on Elemental who had a firm offer from the Chinese, this deal looks unlikely which could mean if Afpo's technical guy Non Exec Dr Dorling has done his sums correctly then Afpo have a potash licence ready and waiting. This has to be where Marlow is assigning his time (quiet rightly) however we can but wait to find out. '' Would anyone decry a takeover? '' I suggest not.
Ashley House: Away from resource we have Ash, the company has been on the back of a torrid time as she slid from nearly 30p to 11p, things seem to be on the road to recovery and this little company could well be trading at double today's share price however patience is needed here for a solid 12 month investment.
Northcote Energy:
Came to market on the back of a fashion in these onshore oil plays
click here
however over recent times we find Nct flat as a pancake scrapping the barnacles off the barrel in some respects. Being a stickler for recovery plays I addressed Northcotes ethos of identifying proven resources of a producing nature. Again another great start for an Oil & Gas company to actually have some of the black gold on tap. To split the atom of depression here. Nct has been down on its luck within, what is a less than buzzing peer group although the Ad. Doc. (Link provided) shows that the marketcap is now at that of the assets cost. $10m back in 2012 so how much downside is there at £5-6m? Not alot hence my suggestion it will lift
All the best
Doc
https://twitter.com/DDS_Doc_Holiday
http://docslaymanschatter.blogspot.com/
Featured on SP.com
http://www.shareprophets.com/