Introduction
After a brief introduction to Bahamas Petroleum (LN:
BPC
) and there interest in exploration and production we address a few basic facts on this blog to consider whilst the much anticipated referendum and local and central authority discuss the ever evolving environment there islands sit.
The Bahamians along with the global community are more than aware of the need to ramp up all aspects of potential from the Caribbean paradise in a similar way Europe should become more pragmatic in prevention apposed to alienation.Or on a lighter note Bernard Mathews needs to produce decent drummers without infesting the children of the UK with bird flu. The Bahamians don't want oil flowing to surface like the opening clip from the hillbilly's.
Ok

its all very well for the Invested/Investor who simmer with frustrations on the referendums outcome to demand a answer now or question the time that has been taken to date but the reality as with many highly intricate or some may say byzantine compositions of data and news creeping back to the

Uk's

shores dressed up in all sorts of variety the truth is the markets will start to secrete sentiment when the time comes.
Currently the stock has in all been bumbling along at 4-4.5p with a recent upturn to 6 pence as the stock expands and contracts on very little. What is self evident is traders are playing the swings growing there positions whilst the discussions take place, and in all honesty will be well placed and protected to deal with both eventuality's.
The first major issue and realisation that needs to be pondered (if you have not already worked this out) Is big players and Institutions don't take a one way trajectory on a stock (No matter how great it looks) and very few look for a Brewster's millions end game. Many work hard to grow there position whilst protecting the headway there making. The Market maker has no interest in the share price other than the margins they cream off the stock in each trade (Business as usual) which leaves the measly private Investor poorly informed or schooled on the game there about to play which is similar to the impalement arts as the magician throws knives blindfolded.
Over the coming months a proportion of this site will be dedicated to

Bpc's

developments and the sharing of layman's reasoning and actions of what is happening both fundamentally and technically. We don't promise to sing word for word but we do endeavour to give a real perspective,viewpoint and theory of fundamental changes and most of all Technical changes.
Sitting on a 4.5p entry watching it rise and fall and not having a clue on what/which or when the information in the public domain is going to massage you or maim you is just not good enough, We look to create a reasoned arena regardless of stance or preference. Like it or loath it there is a desire for such a playground.
There will be

alot

more detailed and opinionated views coming down the pipe as the feeling around

BPC

come to light.
Always take some off the table, Always try and safeguard your capital and actually consider the meaning of risk which is heavily associated in a O&G E&P investment and/or trade.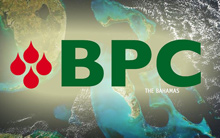 *Update 11.03.13
So we wake up this morning to news that the Bahamian Government have made some progress in cutting the E&P sector some slack with ''
Government of The Bahamas to permit exploration drilling ahead of any referendum process providing clarity on the timing and process of exploration.''
http://www.investegate.co.uk/bahamas-petroleum-co--bpc-/rns/operational-update/201303110701316638Z/
The stock has been well hammered down on speculation that local and national approvels would never come and whilst today we have the first clear and acute sign in 2013 that exploration appraisel drilling will go ahead we have to look at the stumbling blocks of financing such a bold data buliding platform.
As we reported here early Feburary 2013 the primary focus is on the layman shareholder outlining the pro's and con's in each step forwards/backwards and sideways helping to navigate the wooping,hollering and trolling on this stock.
Its my opinion that this news is a great move forward this year, It wasn't expected any more than unexpected however we have some firm clarity via the Rns today. The near term questions are.
When can we see this taking place?
Whats the finacial position of BPC?
Is there any undercurrent objection or obligation towards/from Bpc?
We shall be joing BPC again over the coming days.
After a decent rise we always see a pullback usually whilst the markets get there chips, Also if there is a funding drive in play then the II won't be paying top top bunts... But on a positive note we can then expect some decent action and value ecruing to all those who bought around the 4.5p mark as recommended.
Bahamas Petroleum Co. (BPC), the only explorer searching for oil off the Atlantic archipelago, expects to find crude even after efforts off nearby Cuba failed.
A seismic study by Bahamas Petroleum, or BPC, showed that the Great Bahama Bank may have oil at shallower water depths, making it easier to drill, and a layer of salt keeping the crude in place, Chief Executive Officer Simon Potter said in London.
BPC is looking for a partner to raise at least $100 million to drill the country's first exploration well in about 27 years. It holds five licenses covering more than 4 billion barrels of potential oil resources and is seeking three more with Statoil ASA. (STL) The nation in March allowed exploration to go ahead on the condition a referendum be called before the first oil is pumped.
"Let's go and bake the cake, let's establish commercial reserves," Potter said in an interview. Should a discovery be made, "there'll be a much more positive issue to be managing."
BAHAMAS PETROLEUM COMPANY
Look to unlock the value of the Bahamas future Oil and Gas potential over the coming years with a acute focus on translating local needs and concerns with the heavy weight industry that may well transform the Islands wealth and prosperity.
BPC and the E&p Oil and Gas industry are always cautious when approaching the subject or permission/Consent to proceed in proving hydrocarbons up which is why the indigenous people of the Islands and the forthcoming Oil and Gas industry (Which BPC are apart) Have to strike the right chord with Bahamians like a good old junkanoo.

(Moved into file)